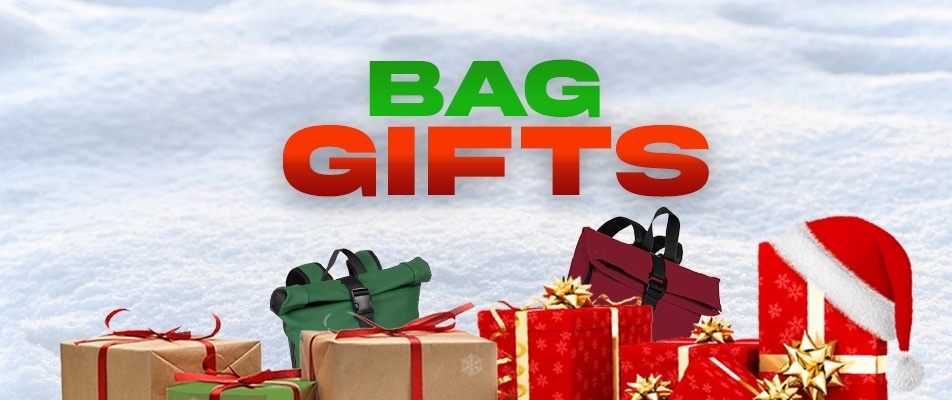 New Rebels gift card
Would you like to give someone a cool New Rebels gift? But can't choose someone else? Then we have the solution for you. Namely the New Rebels Gift Card.
Discover Trendy Bag Gifts at New Rebels
Searching for the perfect gift that blends style and functionality? Dive into the striking world of New Rebels' bag gift category. Whether surprising a friend, family member, or yourself, our trendy bags are an excellent choice for any occasion.
Stylish Designs for Every Personality
New Rebels is renowned for its bold and contemporary designs that suit various personalities and styles. From sleek backpacks to chic handbags, our collection caters to all tastes. Choose from a range of colors and textures to find a bag that perfectly complements the preferences of the one you're shopping for.
Durable Meets Stylish
We believe in providing quality that lasts. That's why our bags are crafted with high-quality materials and attention to detail. Whether it's robust zippers, adjustable straps, or water-resistant fabrics, New Rebels' bags combine durability with modern aesthetics.
Practical and Fashionable
Our bags are not only a feast for the eyes but also practical in use. With smart compartments and handy pockets, you can keep everything organized, whether you're heading to work, going on a weekend getaway, or just carrying your daily essentials.
The Perfect Gift
Whether for a birthday, anniversary, or just because, a bag from New Rebels always leaves a lasting impression as a gift. Add a personal touch with a matching accessory or a handwritten card to make your gift extra special.


Discover the latest trends and give a gift that leaves lasting impressions. Explore New Rebels' bag gift category today and find the perfect companion for yourself or a loved one. Stylish, durable, and always in fashion – that's the promise of New Rebels.